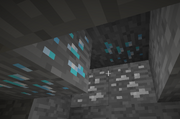 Brightsteel is a new material added in the Shur'tugal Mod. The ore can be found deep underground, usually near diamonds. The Ore glows with about as much light as a torch.
Brightsteel Ore can only be refined in an Iron Furnace.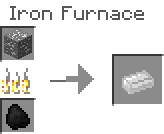 As of version 0.5.3 their only use is making Rider Swords.